The world's greatest extra virgin olive oil
Messinia, the land of the Olive Tree and Olive Oil, yields the world famous Kalamata Olive Oil, particularly Messinia Olive Oil, a 100% pure and natural oil with fantastic health benefits and a divine taste. This superior product is the result of the unparalleled climate, beautiful sunshine and small farms, which allow growers to take loving care of each olive tree and to hand pick the olives when they are mature enough, yet not over-ripe.
Health Benefits of Messinia Extra Virgin Olive Oil
Polyphenols reduce bad LDL cholestrol and improve cardiovascular health
Oleocanthol reduces inflammation
High in healthy omega-3 and omega-6 "brain foods"
Lessens risks of stroke and Type II diabetes
Can reduce bacteria that cause stomach ulcers
Our olive oil has a uniquely rich, fruity and slightly spicy taste with a fresh, deep fruity aroma.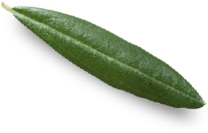 Olive Oil in Glass and Plastic Bottles
We provide our premium olive oil in a variety of plastic bottles. This flexibility can be used to enhance your brand's offering and offer your customers greater variety.
Our modern olive presses run by people who have a deep knowledge of the secrets of how to produce superior olive oil. This product can be further packaged into metal tins, the most traditional way of storing Greek olive oil.