Back to top
Quality & Certifications
Quality
Our quality control department consists of chemists, chemical engineers, food technologists and agriculturists working together to ensure the highest level of quality for our consumers.
Our facilities in Katerini include 2 separate, fully equipped indoor laboratories which perform all the necessary physicochemical analysis to ensure consistent quality. Our Kalamata facilities have a state of the art laboratory, allowing for complete chemical analysis of every batch of olive oil we process and export.
Our quality control team have extensive experience in the olive industry and observe, examine and document all of the olive production stages, from cultivation to processing to final packaging. We have implemented a complete traceability system that allows us to track each product, through all of its production stages, from the farm to final packaging.
According to our strict quality standards we ensure that all necessary controls and procedures are in place to ensure the safety of the final product. Our priority is customer satisfaction, while meeting and exceeding international health laws governing the food industry.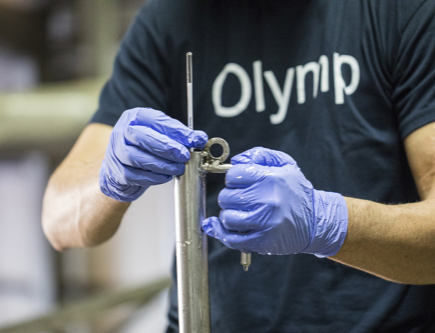 To achieve and maintain high health and quality standards, Konstantopoulos S.A. implements and complies with all major international assurance and health qualifications and certifications.