05
PRODUCTION PROCESS
05
Processing
We can process our olives into a variety of forms to suit customer requirements.
At this stage the olives are processed into different forms depending on the needs of our customers. The olives can be pitted, halved, diced or stuffed with different ingredients.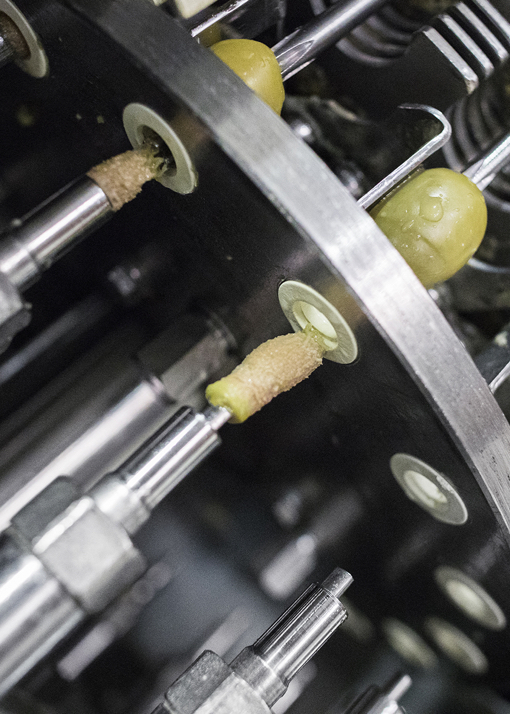 Our state of the art processing equipment ensures the consistent quality of our finished product.